Get out your Mod Podge and create some easy and wonderful pumpkin decorations.
Decoupage Pumpkins; fall deco pumpkin; leopard print pumpkin; fall pumpkins; black and white pumpkins
I wanted to share a couple of last minute Halloween ideas that I like!
Orange Vanilla Potion from Homespun With Love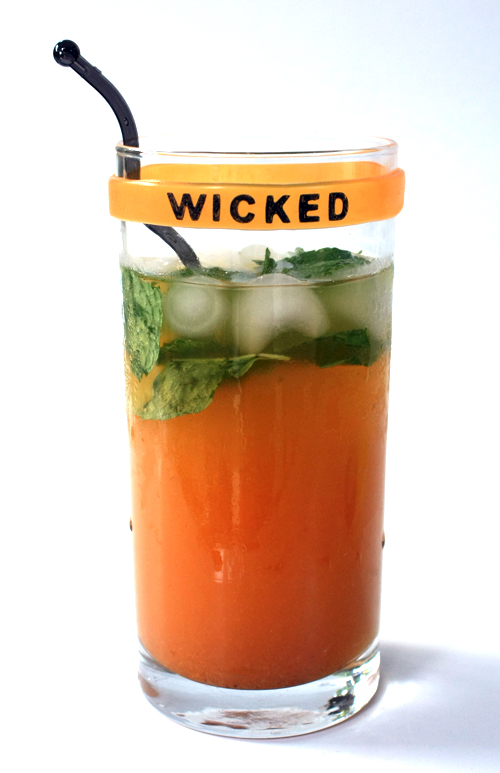 A friend of mine made these tasty Pumpkin Mojito this weekend from Jeanne Benedict.
I love these Spooky Mini Pumpkin Pudding from Amy Atlas that was featured on ediTORIal.
via Pottery Barn
I hope that everyone has a safe and fun Halloween!
Do you still need ideas for what to serve for your Halloween Bash?  Here are some more fun food and drink ideas!
Chocolate Spider Web with cake in a jar; Halloween Frog Bog; Vampire Kiss Martini; Bloody Eyeballs; Jack-O-Lantern Layered Mexican Dip; Witches Brew; Bats and Bones Brownie Pizza; Witch Hat appetizers; The Ghost Cocktail
More ideas from the past…