After seeing this party, I am ready to plan a party like this next year!  (Check back with me in 11 months to see if I follow through)   🙂
This wonderful Wine and Wrap party was created by Kate from And Everything Sweet.
This table is so creative and fits the theme so well!  It is filled with everything you need to wrap gifts like scissors, tape and ribbon.
Who knew that scissors could look so cute?
Be sure to check out all of Kate's great ideas for this party here!
Tori from Thoughtfully Simple also shares some great ideas on how to set up a A Pretty Packaging Party!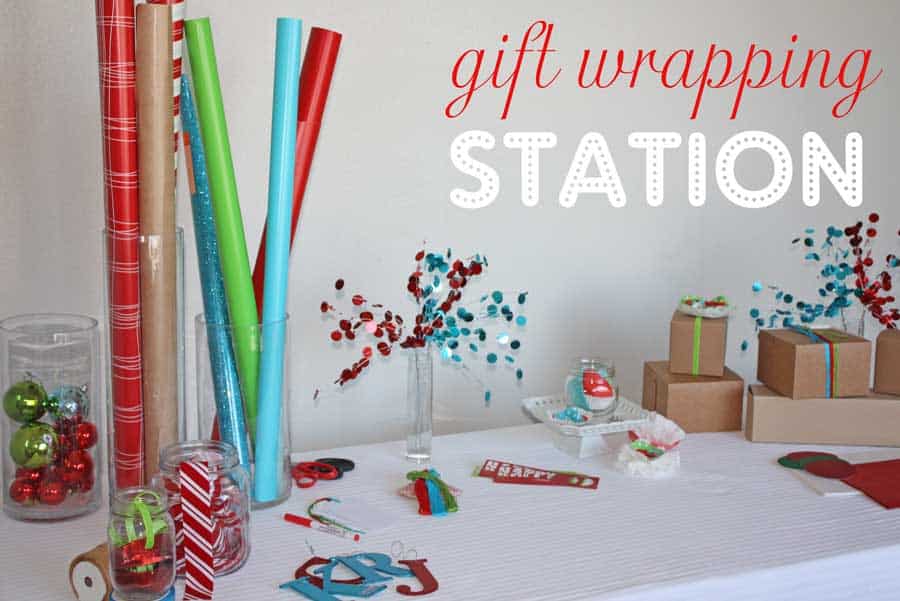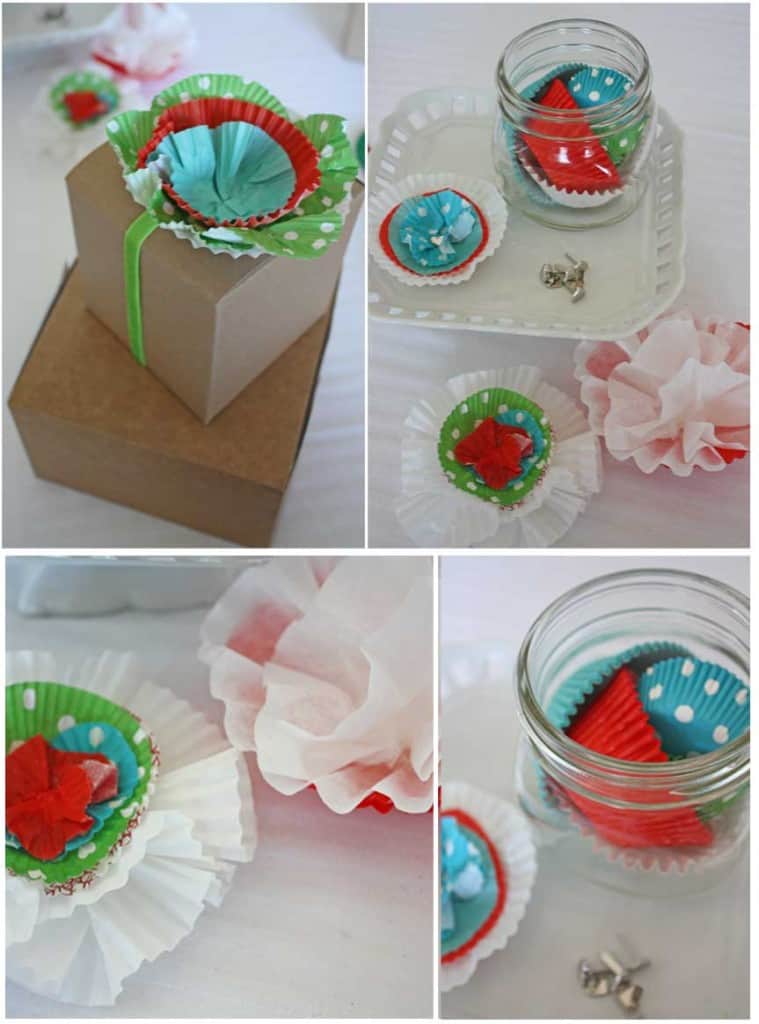 I love unique packaging especially something like these homemade paper flowers made from cupcake liners!
Dawn from Not Just a Mommy also hosted a fun Christmas Gift Wrapping Party.
I love her great display of food that she served!
Now…don't wrap alone next year!  Make it a fun filled night with friends!