With everyone getting ready for school right now, I had to share this wonderful school themed wedding featured on Snippet and Ink.  The bride and groom met in elementary school so they decided to use incorporate that into a school theme for their wedding.
Apples were a colorful and fun way to decorate using this school theme.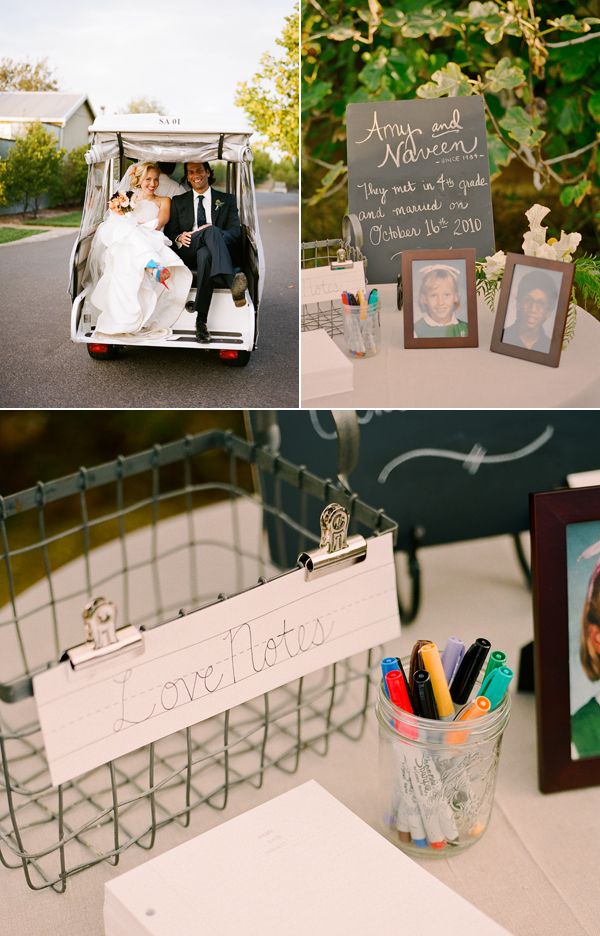 The guests were asked to leave "love notes" on school lined paper for the bride and groom.
One of my favorite elements from this wedding was what they used in lieu of seating cards.  Guests names were printed on little tags attached to a classic yellow No. 2 pencil. The tables were numbered by grade ("1st Grade," "2nd Grade," etc.).
The desserts for the guests to take as favors were designed like a school bake sale.  How clever!
You can find more details and the vendor list at Snippet and Ink here.